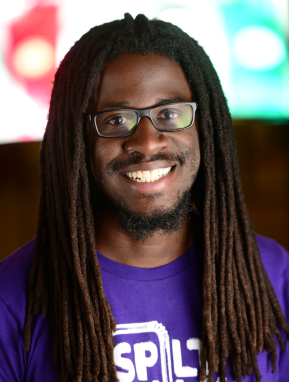 I'm Jarryd Huntley! I'm a game developer based out of Cleveland, Ohio, USA.

I help organize a large game development community called the Cleveland Game Developers, and I've participated and help run over a dozen game jams.

I have also given talks about game development and game design at GDC ², IndieCade, and other conferences around the country.

I've worked on a number of games as well. My game Art Club Challenge is available now on iOS. I'll be adding some of the other games I worked on here over time.

Twitter is the best way to reach me: https://twitter.com/JarrydHuntley. Feel free to reach out if you have any questions or just want to say hi!